A Dog Groomer's Sad Day – Notes from A Professional Dog Groomer
As dog groomers most of our days are filled with sunshine and happy wagging tails, however occasionally we come across a dog that is neglected and very badly matted. These situations break our hearts.  In most cases, ignorance has played a huge part of neglecting their beloved furry family member.  One of our groomers in SA, shared their saddest grooming story with us.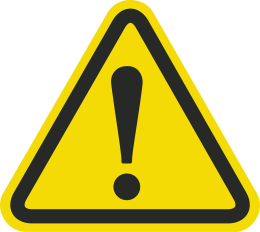 WARNING!! Photos may upset or disturb some people!!
"As a groomer I see lots of different breeds, temperaments and owners. Sometimes my day is fully of jolly jumping puppies happy to have their pamper. Other days I am forced with the realisation that not every dog has the luxuries of others.
Today was a hard day for me.  Last year I went to groom this dog and he was in the same condition then as he was today – sadly this time, he was worse. Pure negligence is what it comes down to. No excuse is valid for a dog to be in this condition. Not only was he already in pain from the prickle infested mud coated matts but he was in pain for 1 hour and 40 mins whilst I tried my best to make him feel better.
Initially, he would not look at me….by the end he would not leave my side.  He even tried jumping in my car. It's days like this that make me realize what I do really matters. " -Blue Wheelers Parafield gardens















Before
After – All smiles after her groom.
* Note- There was a lovely ending to this story,  Leah,  Blue Wheelers Parafield gardens is happy to report that she is now servicing the client regularly and the RSPCA said if they miss a groom they will step right in.
Please keep in mind that grooming is not just for cosmetic purposes, it's not only about making your pup look cute and cuddly, it's also very important for their health. Severely matted coats can be extremely painful for your dog, similar to a human wearing a jumper two sizes too small, causing pinching and bruising each time the dog moves.  Matted coats can also cause bacterial infections because they tend to trap moisture in their coats, damaging their already sensitive skin.
How early should I start getting my dog groomed?
Get your pupper familiarised with grooming at a very young age – ideally just after they have completed all their immunisations.  You should be playing with their paws and getting them used to a brush or comb even before they come to a professional groomer.
The longer you wait to get them groomed the longer it takes for your puppy to enjoy the experience.  However it's never too late, our fully trained groomers will ensure your fur child enjoys their grooming sessions. They are like dog whisperers!
Between grooms
Regularly brush your dog, this will help their coat to be smooth and remove dead hair. It will also promote natural oils in the dog's fur and is a lovely bonding exercise for you both. Always allow your dog to smell and see the brush or comb first and ensure you brush your dog at a relaxed time.  Making an energetic dog sit to be brushed is probably not ideal!
Also, never overdo it, brush-burns happen when you brush your dogs for an extended period and can cause skin irritation and an unhappy pup.
How often should I get my dog groomed?
Every breed is different. It's best to talk to your local groomer to decide and work out a grooming schedule for your pup. Check out grooming requirements for different breeds here> https://www.bluewheelers.com.au/grooming-for-different-breeds/
Having a dog as part of your family is a lifetime commitment; being a responsible dog parent requires a health care regime for your dog and this should always include some regular grooming by a professional groomer.
For Blue Wheelers, grooming is not about making your dog look like a lion, fashioning a round or square head.  For us it's all about making them feel happy and helping them live a happy and healthy life. It breaks our heart when we see these neglected dogs in miserable conditions; your best friend deserves the best.